6521120 Lyra Aqua Brush Duo
Product by: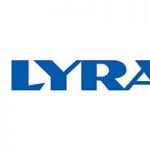 Lyra water color marker of fine marker and brush tip, set of 12 pieces
Description
LYRA artist supplies are superior products for serious artists of all ages. LYRA Aqua Brush Duo is a pen with a brush-on effect especially made for artists, designers, and also suitable for hobby painters. The unique tips are extremely stable. There is a broad tip on one side which allows brush-like techniques. Fine lines and drawings are easy to do with the tip on the other side of the Aqua Brush Duo. With this brush pen pictures and layouts can be done to perfection. The ink is water based and AP certified non-toxic. Draw, sketch design and empower your creativity with artist products from LYRA.