Ezee 02 Pentel Eraser Slim
Product by: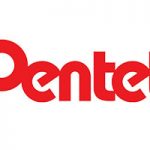 Slim Eraser by Pental
Dimensions:4.5×17 x 65mm
can be use as mono eraser
made in Taiwan
Out of stock
Description
This wondrously slim eraser lets you precisely erase the areas you want to remove without disturbing the other parts of your work.
A mere 4.5 mm thick, the eraser is amazingly compact and barely takes up any space in your pen case.
It is made up of a special spindle-shaped powder that not only makes the eraser resistant to bending and warping, but also allows you to erase with the lightest touch!
This high-quality eraser is available in a stylish Royal Blue.