Stabilo Boss leads (0.5/0.7)
Product by: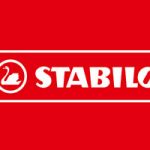 24 leads per tube 75mm length
3208 0.7 leads
320624 0.5 leads
Description
leads for clutch pencil
leads for mechanical pencils
Stabilo lead refills. 25% longer than other leads . Leads are 75mm in length. Hi polymer ,Patented process offers greater lead strength, a darker line and minimal breakage. Writes fine lines, fits all respective mechanical pencils. Ideal for accounting and general writing. Longer lasting stronger lead.